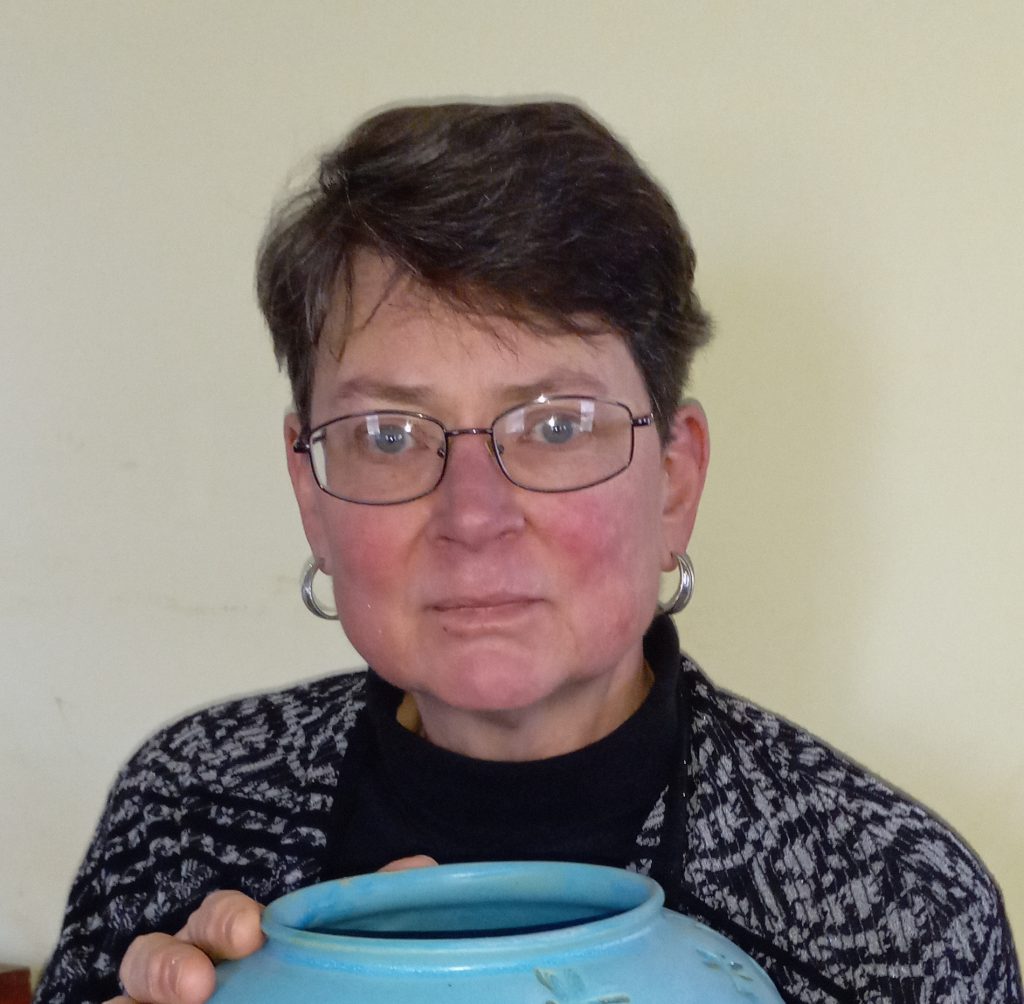 Marianne has been designing and producing work in clay for more than 25 years.  She specializes in hand thrown functional stoneware with unique textured designs of equine, ancient, traditional and natural motifs.  The textures are made by pressing or rolling stamps, most of them she has made from the same clay, into each piece.
        Even before the stamping, Marianne has worked with clay since she was 8 or 9 years old.  She has experimented with sculpture, raku, sgraffito and many other techniques in clay until one evening while firing the kiln she made the first stamp.
       Now there are more than 200 of Marianne's stamp designs and they grow every year.  Along with the stamps, new shapes and new glaze colors are introduced almost every year.  Currently there are over 30 different items in a range of sizes and 6 distinctly different glaze colors.  Her work continues to grow.  To every customer she meets Marianne reminds them that her work in dishwasher and food safe and every piece is one of a kind!